Editorial Work
From August 2000 to January 2017, I worked at Arthur A. Levine Books, an imprint of Scholastic, where I rose to the position of executive editor and published a wide array of well-received titles for children and young adults. In March 2017, I became the editorial director at Lee & Low Books, which specializes in books with diverse characters and themes.
Books I've Published
Books I've edited have been New York Times bestsellers (Shadowshaper by Daniel José Older) and won multiple awards, including the William Morris Award for a YA Debut Novel (A Curse Dark as Gold by Elizabeth C. Bunce), the YALSA Excellence in Nonfiction Award (The Nazi Hunters by Neal Bascomb), the Sydney Taylor Book Award (The Nazi Hunters again), the Stonewall Award for Older Readers (The Porcupine of Truth by Bill Konigsberg), the Schneider Family Book Award (Marcelo in the Real World by Francisco X. Stork), the Amelia Elizabeth Walden Award (The Last Summer of the Death Warriors by Francisco X. Stork), the Christopher Award (Words in the Dust by Trent Reedy), the Sid Fleischman Award for Humor (twice: Millicent Min, Girl Genius by Lisa Yee, and Openly Straight by Bill Konigsberg), the Mildred Batchelder Award for Translation (Moribito: Guardian of the Spirit by Nahoko Uehashi, translated by Cathy Hirano), and a New York Times Best Illustrated citation (The Snow Day by Komako Sakai). To learn more about these titles or any of the books you see below, please visit the Arthur A. Levine Books website.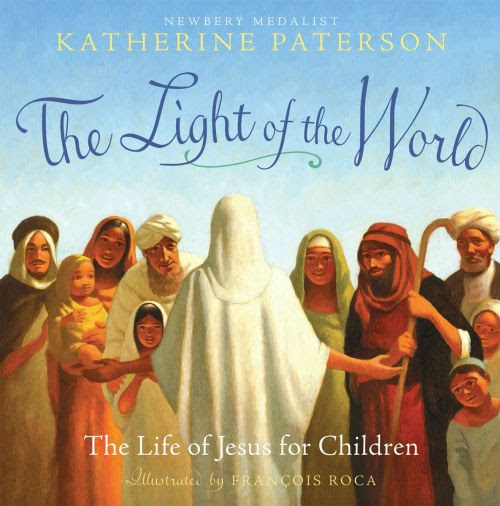 What I'm Looking For
To see the Lee & Low submissions guidelines, click here. I also recommend this free webinar, featuring me and two of my colleagues talking about the kind of books we seek, and offering some great writing and revision tips as well.
Beyond the Lee & Low guidelines, I can describe the qualities of what I'm looking for more than I can name one specific thing. I love nuanced, fully developed characters, because I will follow a character I care for just about anywhere. I adore characters who do things, who take action in their own lives, who love and lie and take risks and fight to get what they want, who are faced with and make difficult choices. Books with Big Ideas at their heart often excite me, especially when the ideas are matched with action that is compelling to a children's/YA audience.
Genre-wise, I like fantasies, I like mysteries, I like romance, I like thrillers –- but I look for a literary style more than a commercial one (see below for some thoughts on "literary" writing), and stories that are driven by their characters rather than just the familiar conventions of the genre. I love books that twist genres -- the thriller that begins as a fantasy, the mystery told entirely through letters.
I'd love to see more school stories and sports books. I'm the child of two former teachers, so my life from the age of four to twenty-one pretty much revolved around school, and I played soccer, t-ball, volleyball, and basketball growing up (all badly, I cheerfully admit). I'm also interested in books that involve religion and religious questions (and including both Eastern and Western religions), although I'm not interested in books that exist solely to espouse a particular religious viewpoint. In other words, the religious aspect ought to be driven by the character's journey, not the other way around.
I also very much enjoy nonfiction, of a narrative or descriptive stripe rather than a reference or prescriptive type. I love the science articles in The New Yorker because they teach me how rich and strange our world is, and that's what I think all good nonfiction should do, whether it's science or economics or history or biography.
What does "literary" mean?
It means that the manuscript explores a situation in some depth, whether it's emotional depth (you're going deep into this character's pain) or philosophical depth (your book is really about the meaning of life) or factual depth (by the end of your book I will be absolutely fascinated by sea slugs) -- or best, all of the above. Literary books delve rather than skimming or describing the surface.
Some people think that literary fiction doesn't have action to it — that literary fiction is people sitting around and feeling and talking at each other. This is not true. In literary fiction, the writer is as interested in the characters' emotional development as he or she is in the action the novel portrays, and particularly in the relationship between the two, even if that relationship isn't spelled out in so many words.
What about illustration samples or portfolios?
Illustration samples are always welcome. If I like your style and it seems like a good fit for our list, I will keep the sample on file; if your style doesn't seem right for me, I'm going to recycle the sample. (Sorry.) I am happy to do portfolio reviews as time and taste permit, and I've written a little bit about what I like to see in an illustrator's portfolio here.
What do you not like?
Scatological humor — it just makes me feel ill. Also, if you've written a book, especially a picture book, for the sole purpose of teaching a practical or moral lesson to children, like "Be kind to everyone" or "Don't play doctor with the pit bull": Your manuscript will probably not be right for me. Everything else that fits the criteria above, I'm happy to take a look.